Evidence of Creation
Sermon by Senior Deacon Christopher Therrien
Jan 18th, 2017
Hi, I am Senior Deacon Chris Therrien of the EoC. Today I'd like to talk about the evidence of creation.
What do I mean by that? Well, the biblical proof of Annunaki. Not just in the bible, but referring to Sumerian texts, the Book of Enoch, and a few other creation stories. This will be a long one, so strap in for the ride.
Genesis 1:26
"And God said, Let us make man in our image, after our likeness: and let them have dominion over the fish of the sea, and over the fowl of the air, and over the cattle, and over all the earth, and over every creeping thing that creepeth upon the earth."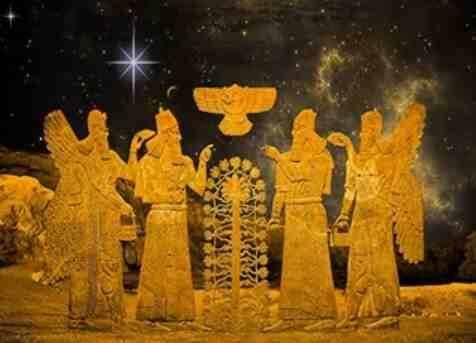 Notice something? "In OUR image" Not "my image" The very first hint we got in the bible. As we know, the Annunaki made us in order to help them mine gold to repair their planet. We were to be a simple species that would die off when our work was done. But we were infused with their DNA by two scientists. Siblings of our Lord Enlil. Against the agreement made that we were to be unable to reproduce.
The women were also made beautiful. This was because our maker wanted beautiful women for him and his men to breed with. Thus making the Giants; Nephilims. Barbaric half-breeds and an abomination to their race. There are several bible verses backing this up.
Genesis 6:4
There were giants in the earth in those days; and also after that, when the sons of God came in unto the daughters of men, and they bare children to them, the same became mighty men which were of old, men of renown.
Also in several verses of Deuteronomy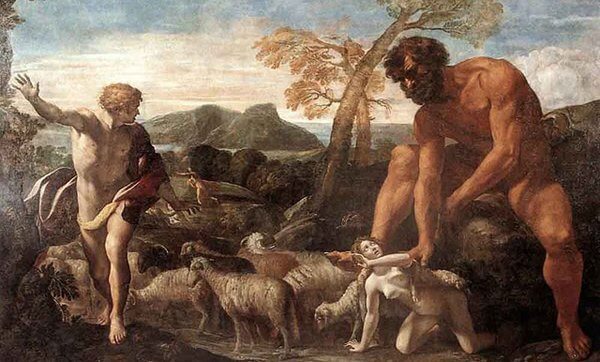 Deuteronomy 2:10-11
The Emims dwelt therein in times past, a people great, and many, and tall, as the Anakims; Which also were accounted giants, as the Anakims; but the Moabites call them Emims.
Deuteronomy 2:20-21
That also was accounted a land of giants: giants dwelt therein in old time; and the Ammonites call them Zamzummims; A people great, and many, and tall, as the Anakims; but the LORD destroyed them before them; and they succeeded them, and dwelt in their stead.
In Joshua 17:15
And Joshua answered them, If thou be a great people, then get thee up to the wood country, and cut down for thyself there in the land of the Perizzites and of the giants, if mount Ephraim be too narrow for thee.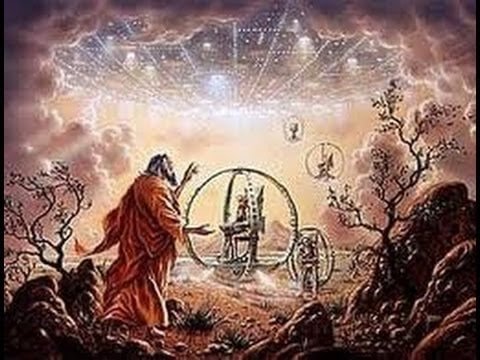 Now in the Book of Enoch, we have several things that stand out. The Watchers, which are angels. We even have several names appearing in this book that we know of from the Bible. Gabriel, Raphael, Azazyel.
In Enoch Chapter 7 verse 2 it reads
And when the Watchers, the sons of heaven, beheld them, they became enamored of them, saying to each other, Come, let us select for ourselves wives from the progeny of men, and let us beget children.
And later in verses 11 and 12
And the women conceiving brought forth giants, Whose stature was each three hundred cubits. These devoured all which the labor of men produced; until it became impossible to feed them;
Tying this to the Annunaki, there are several verses throughout 9 and 10 that have the Watchers, crying out to the Lord of Lords and King of Kings to bring judgment for this great sin. And several verses later He sends Uriel to tell them that all the earth will perish in a great deluge. The great flood of Noah. Which after the flood, it seemed in the bible that these talk of giants really died down. They were mostly wiped out. We know that in the 14 Sumerian Tablets; Enlil had the Annunaki swear an oath to not tell the humans of this. Because it was around this time that giants were causing chaos.
Now in 10:18 it says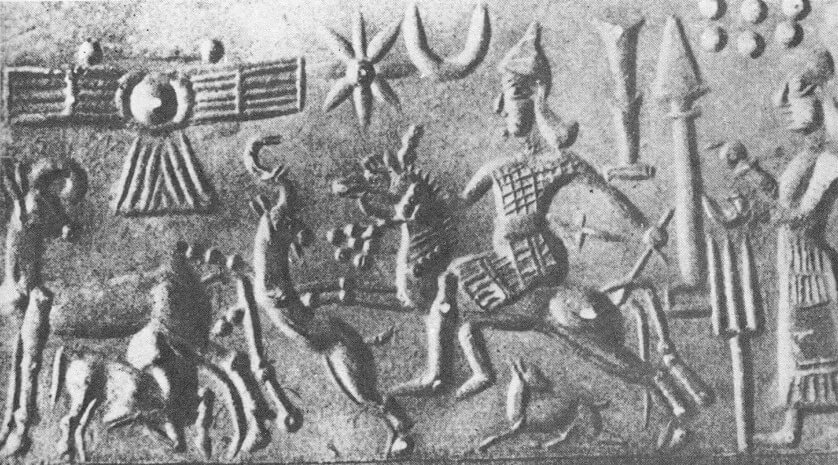 Destroy all the souls addicted to dalliance, (lust) and the offspring of the Watchers, for they have tyrannized over mankind.
A very serious punishment as we know. The soul and spirit are very important. To destroy one, this crime is grave. Now it is unsure to me at least if this is exaggerated or not, but we know that not everyone has a spirit. The spirit is the most valuable thing in creation. So perhaps these souls were not of the ability to inherit a spirit?
In Norse Mythology is a land called Jotunheim. A place referred to as a land of Giants. Different types even. Jotun, Iotun, fire giants in Musplheim. Among these giants is actually Loki/Lodurr. Who in Norse mythology was assigned in animating the first humans. Much like Enki was in Sumerian. Who was Annunaki; a giant.
In Hindu texts are stories of the Daityas, giants who fought against the Gods because they were jealous of their Deva half-brothers.
In Greek mythology, there are loads of mentions of giants. The storming of the Heavens by Ge and Tar'taros, the "bane" giant of each God from Poseidon to Zeus.
In Abrahamic mythology, there were the Anakites, the Emites, the Amorites, and the Rephaites. David and Goliath.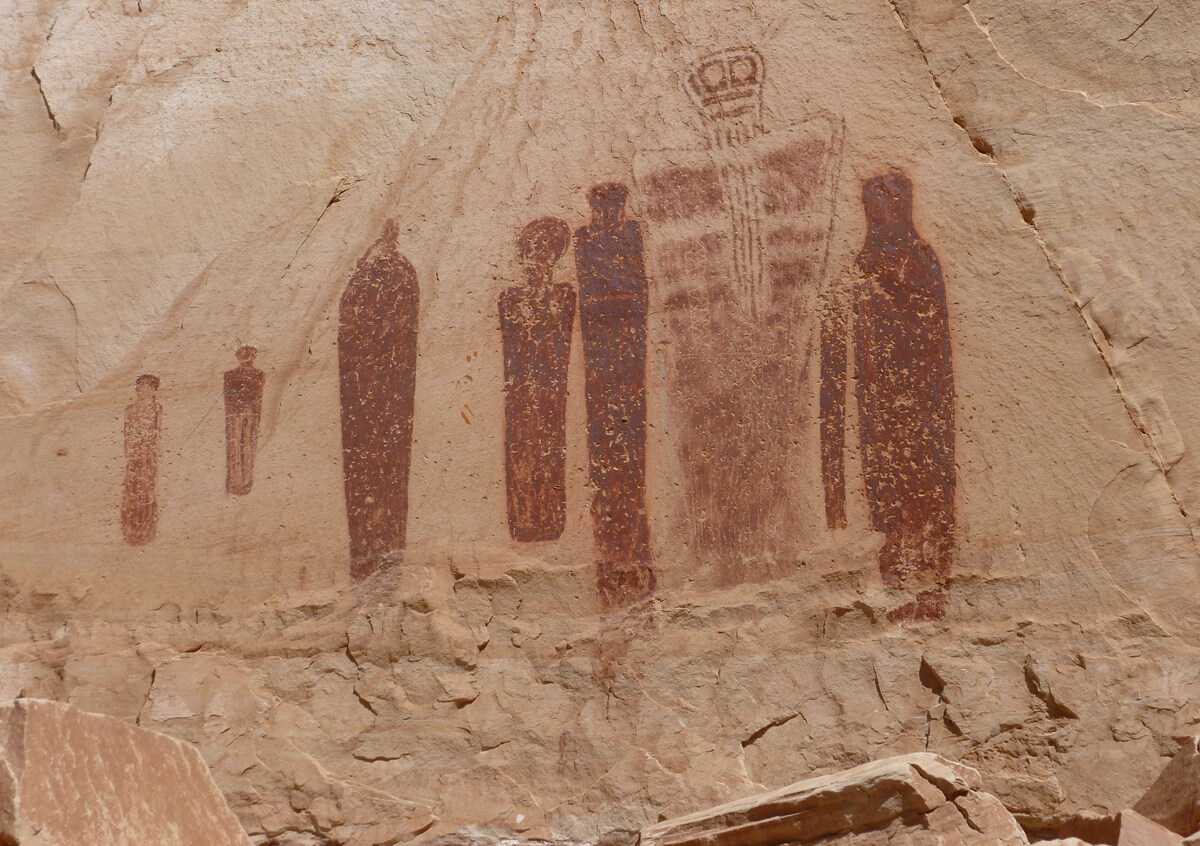 Multiple Native Americans have legends of giants as well. For instance, the Sai'i were a tribe of red-haired cannibalistic giants. There is the Paiute creation story telling of beautiful giants who once lived between the Sierra Nevada and the Rocky Mountains. The Hopi tribe most interestingly were guided by their "Ant friends" The Hopi word for ant was Anu and the Hopi root word "naki" means friends. During two of the great cataclysms, it is a legend that the Hopi people were guided by an odd shaped cloud during the day and a moving star at night that had led them to a sky God named Sotuknang, who then took them to the "Ant people".
There are loads of stories that all link together. Multiple stories of a Great Flood. Sumerian it's Ziududra, Biblical it's Noah. In Babylonian, there is the Epic of Gilgamesh which speaks of a great flood. There is a multitude of African cultures that have great floods. These include the Kwaya, , Mbuti, Maasai, Mandin, and Yoruba peoples. Again, the Hopi have a version where Tawa destroyed the third world in a Great Flood. The Spider Grandmother had put righteous people into hollow reeds which were used as boats. There are stories like this throughout the world.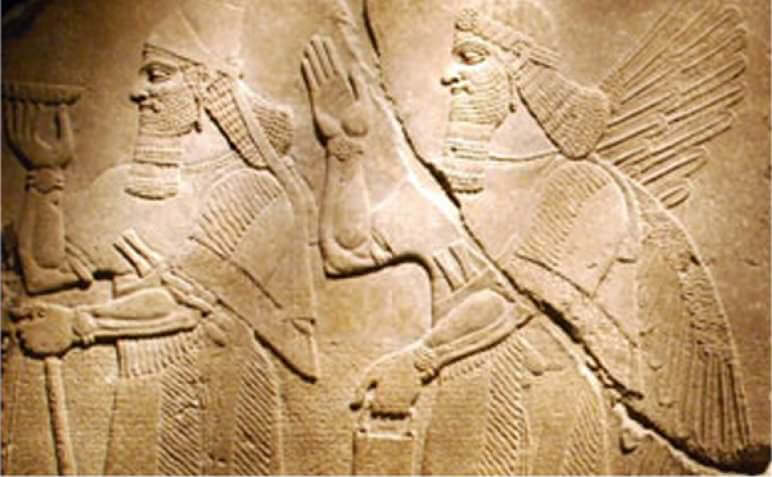 Finally, there are names of the Annunaki, and what is thought to be differences throughout cultures.
Enlil, Lord of storms and air. A being of Law and Love. In the Greek he is Zeus. In Rome Jupiter. In Norse he is Thor.
Enki, Lord of seas and water. Becoming Poseidon and Neptunus. In Norse he is Loki.
Ninurta, God of War, Son of Enlil and Hero of the Lord. He was Ares in Greek, Gabriel in the Bible.
Ish-kur, another son of Enlil, Rafael in the Bible which means "healer of El"
Nannar, son of Enlil, known as Michael in the bible who means "Son of El"
Ningishzidda, a son of Enki. Known by Thoth, Hermes, Mercury. He was a very well educated God.
Marduk, another of Enki's sons. He went against Lord Enlil and was known as Amun and Bel.
Now Granted, these names are by no means confirmed outside of what the congregation has taught, the only confirmed names for Enlil are Ra, Yeshua, Aurthor, Quetzalcoatl, and now Rayel. As for Enki we only have Moses and Richard Ruff confirmed at this point, but if you do simple searches you will find the correlations of all the names I have mentioned. Again, I must stress the names listed above are unconfirmed.
There are mountains and mountains of evidence backing their existence on our planet. Backing the fact that we were created by them. We will find out very soon. In the sky, we see proof of Nemesis and Nibiru. The calamities happening on Earth right now are linked to them. Enlil is back and his name is Lord RayEl. May he watch over you. Amen.