Violence
Sermon by Priest Chris Therrien
August 9th, 2017
I am Priest Chris Therrien of the EOC and today I would like to talk about violence. What do we solve with violence? Why do we go towards it in times of stress? Maybe it's just the easy path?
Those who are violent will suffer a life of violence. As Yeshua said in Matthew 26:52: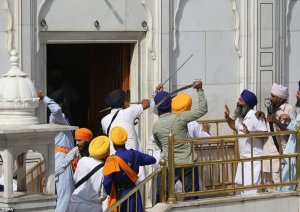 "Put your sword back in its place, for all who draw the sword will die by the sword."
Quite a powerful statement. Another verse from Proverbs 13:2: "From the fruit of his lips a man enjoys good things, but the unfaithful have a craving for violence."
And also in Proverbs 16:29: "A violent man entices his neighbor and leads him down a path that is not good."
Now there may be confusion to this as among our own ranks there is the Knights Templar. When met with violence one must defend those they love and care for, those they protect; at all costs, and death is the last thing they wish to serve. They hold up life.
When peace is brought about by violence, you've acted wrongly. FIghting for peace is like shouting for silence. It is a chain reaction that will breed more violence. A quote from one of my favorite shows:
"When you fire that first shot no matter how right you feel, you have no idea who's going to die. You don't know whose children are going to scream and burn, how many lives will be broken, how many lives shattered, how much blood will have to be spilled until everyone has to do what they should have done from the very beginning; sit down and talk."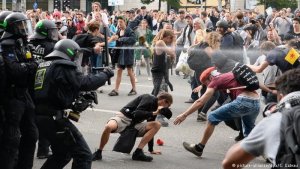 Violence never solves anything. It is the easy way because it is placed in front of us. Satan will push us towards it to prove a point that he's been trying to make for centuries, that we aren't worthy of heaven. And every day we prove him right, we make these terrible decisions, not him. He places the option, he doesn't force you to take it, he doesn't make anyone do anything.
How is it hard to love and talk. To see that people have faults and disagreements and feelings and beliefs that don't always match and it shouldn't have anything to do with violence. We should all be striving for oneness with the Father and the universe itself. One mind, one consciousness through Christ RayEl; towards love and family as we all are. Amen.