Practice What You Preach
Sermon by Bishop Michael Harr
January 11th, 2018
Hello, I am Bishop Michael Harr of the Ecumenical Order of Christ and today we are going to talk about practicing what you preach. This is a small addition to a previous sermon I have done in the past about contradictions.
Let me draw your attention first to the Pharisees of Yeshua's time. They would tell people to do one thing but they themselves would do something completely different. This deeply angered Christ to the point where he publicly rebuked them.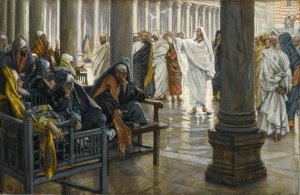 Matthew 23:2-4 "The scribes and Pharisees sit in Moses' seat. So practice and observe everything they tell you. But do not do what they do, for they do not practice what they preach. They tie up heavy, burdensome loads and lay them on men's shoulders, but they themselves are not willing to lift a finger to move them
These were spoken by Christ himself and shows how deeply he cares about this matter. In fact, I encourage you to fully read the entire Chapter of Matthew 23 because these are the words of Christ. This subject is one that matters very deeply to Christ, so much so that he shut them out of the Kingdom because of it.
Here in the Priesthood, we are asked to do different tasks for the mission, but not one thing is asked of us that Christ Lord RayEl doesn't do himself. If he asks us to call people, trust me, he is visiting people in dreams and visions. Christ does not need a phone, he has the power to visit you in visions and dreams so it the same sense, he himself is making "calls". Lord RayEl asks that his knights exercise as he himself exercises. He asks us to spread teachings that he himself gives to us. Do you see that he does not ask anything of us that he is not already doing himself?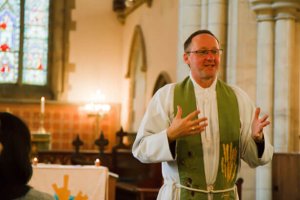 Would you ask someone to do something you are unwilling to do yourself? Would you tell someone not to do something but you yourself do that very thing you are asking others not to do? This all falls into the category of practicing what you preach. So the next time you ask someone to do something for you, make sure it is something you would do as well. The reverse also applies, don't ask someone to stop doing something that you are doing yourself.
I hope this helps you all to have the right mindset and to heed the warning given by Christ himself. He doesn't want to see anyone perish and this is why he gives these lessons to live by. He wants to see many enter the Kingdom, but he will keep those out who are not worthy. So let us all work on getting right with God today! May God bless you all in Lord RayEl's name, Amen.