Don't Abuse Thy Husband/Wife
Sermon by Priestess Victoria Harr
March 22nd, 2018
Hello, I am Priestess Victoria Harr of the EOC… How important is it to not only honor thy father and mother but honor thy husband? I have seen many posts from people in our congregation of very, very wicked ways that a woman these days treat their husbands. It is very hard to watch, especially someone who has a husband. I will admit I am not married on paper but I don't need a piece of paper that tells me I love my husband. That happens to be a paper of ownership. Another way that a woman or man can "own" their other half.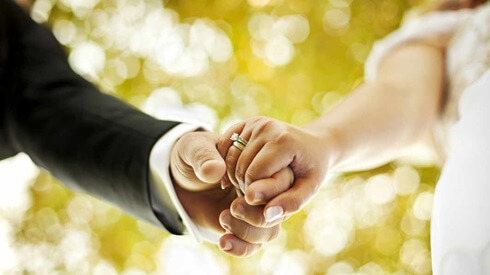 I am here to tell you if you think for one second that owning your other half is okay, it is not! Owning someone isn't love. One should love your other as their equal. Bishop Michael Harr is a very good example of what a good man is. When you don't return that love faithfully, it is not love at all. It is slavery and last I checked that was banned years ago.
People should be thankful when they find a good man in their life. A good man doesn't come often. Christ Yeshua when He was creating man He knew the man would need a companion. So the woman was created to love a man as equal. I am going to preach heavily against the feminist movement cause feminist is the woman that will poke holes in the condoms just so she can have sex with a man and get her pregnant. Then he is forced to take care of that woman for the rest of his life. I am not saying all women are like that. I am simply stating just one of the evil things that women do.
From birth, women are taught to take care of the house and kids while the man goes out and breaks his back for us only to come home to a nagging and money hungry woman. A real woman will break her back with the man and the man and women have kids consensually and responsibly. Please, keep in mind though we are at the end of days. Having kids is not ideal at all.
Scripture reads:
Matthew 24:19 
"And woe unto them that are with child, and to them that give suck in those days!"
So just to wrap up there are a few things to remember. Love God, Love each other. This means when you love someone love them don't use and abuse them. Christ RayEl wants us to follow His way, not our own way. Please, turn from your wicked ways if you are doing so. TRULY repent, this means don't repent then turn around and do it again. The biggest message here, is love your husband! May God bless you in Lord RayEl's holy name, Amen