Wealth And The Kingdom of Heaven
Sermon by Bishop Greg Brady
November 23rd, 2018
Will a wealthy person get into Heaven? According to some people, the answer is no. But is there more to this than what we might think…? Let's take a look. Many people refer to verses from the Books of Matthew, Mark, and Luke when condemning the wealthy to a life outside of Heaven's pearly gates. A lot of the time the verse in question is the "camel through a needle's eye":
Matthew 19:24 (KJV)
"And again I say unto you, It is easier for a camel to go through the eye of a needle, than for a rich man to enter into the kingdom of God."

The verse in question here is in relation to Christ speaking with a very rich/wealthy man. The rich man had asked Christ what he should do to inherit eternal life; Christ replied that he should know (keep) the commandments, and then went on to tell the rich man to sell all that he has. To distribute what he has to the poor, that he shall have treasure in heaven, and to come, follow Him (Christ).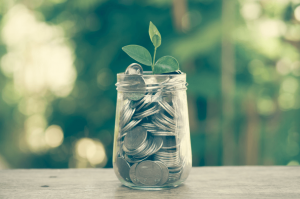 There was (and still is) a message to be spread, and a following needed to spread such a message. Christ was clearly telling the wealthy individual in question here to give up all his riches and follow Him, to help with the mission, and as we know from the many teachings in the EOC that spreading the word and saving souls is a huge part of that mission, as it still is today. Money was not important to Christ, it was (and is) more important to save souls, but money is needed for the very basics of daily life and everything that is mission related.
Nothing in this world is free, everything has a price. From food, rent, travel, and electric, to even an internet connection, everything costs money. All these are necessities required for everyday living (yes the Apostles also had bills!), and are also necessities for everything mission related to what we here at the EOC do. It is our mission to save souls and to establish an everlasting New Kingdom!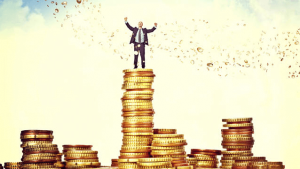 So bearing this in mind you may well be asking why did Christ preach in such a way, and why do some preachers tell their flock that money is evil?
Well first, everybody is tested in different ways, so a wealthy individual will be tested differently than someone who has nothing at all. Not being concerned with money other than what was needed to get by mission-related 2000 years ago, Christ put forward a test to the wealthy man to see if he would give up all he had for eternal life, and also to see if he would follow Him (Christ) and His ways, after all, many hands make light work.
Secondly, that same preacher that is telling you that money is evil is also the same preacher that is bleeding his flock dry to fund his/her extravagant lifestyle. They are living in absolute hypocrisy, and are one arm of the failed priesthood.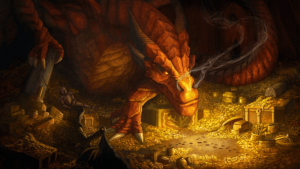 Money is not evil, but the love of money is evil. Also, hoarding money out of greed is not good… Good choices (wise choices) have to be made. Hoarding money is not well received by the Lord. Hoarding money when there is a way to build or provide opportunities for others or to give towards Christ's mission, is not what Christ is about. This is not the path to eternal life.
Another of Christ's teachings is the Parable of the Bags of Gold, and in it, a lesson is taught of what to do with a blessing, and with wealth:

Matthew 25:14-18 (KJV)
"For the kingdom of heaven is as a man traveling into a far country, who called his own servants and delivered unto them his goods. And unto one he gave five talents, to another two, and to another one; to every man according to his several ability; and straightway took his journey. Then he that had received the five talents went and traded with the same, and made them other five talents. And likewise he that had received two, he also gained other two. But he that had received one went and digged in the earth, and hid his lord's money."
Christ is not contradicting himself with the above two teachings. He is warning everyone that the kingdom of Heaven is to be worked towards. It is hard work, and it is not free for anyone. It is worked towards in different ways, with different circumstances often requiring a different approach. In the parable here, we have three servants that received bags of talents (gold) according to their ability. After a period of time two of the servants had worked and gained double the talents from which they received, but one did nothing with what he was blessed with and returned it to his Lord.
Out of the three servants their Lord was pleased with the two which worked and doubled their blessing, and they were rewarded accordingly. But the third servant very much displeased his Lord and as a result, he was also rewarded appropriately: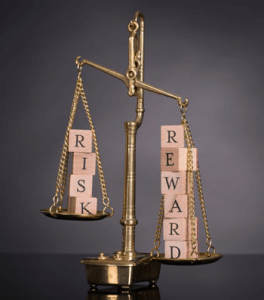 Matthew 25:19-30 (KJV)
"After a long time the lord of those servants cometh, and reckoneth with them. And so he that had received five talents came and brought other five talents, saying, Lord, thou deliveredst unto me five talents: behold, I have gained beside them five talents more. His lord said unto him, Well done, thou good and faithful servant: thou hast been faithful over a few things, I will make thee ruler over many things: enter thou into the joy of thy lord. He also that had received two talents came and said, Lord, thou deliveredst unto me two talents: behold, I have gained two other talents beside them. His lord said unto him, Well done, good and faithful servant; thou hast been faithful over a few things, I will make thee ruler over many things: enter thou into the joy of thy lord. Then he which had received the one talent came and said, Lord, I knew thee that thou art an hard man, reaping where thou hast not sown, and gathering where thou hast not strawed: And I was afraid, and went and hid thy talent in the earth: lo, there thou hast that is thine. His lord answered and said unto him, Thou wicked and slothful servant, thou knewest that I reap where I sowed not, and gather where I have not strawed: Thou oughtest therefore to have put my money to the exchangers, and then at my coming I should have received mine own with usury. Take therefore the talent from him, and give it unto him which hath ten talents. For unto every one that hath shall be given, and he shall have abundance: but from him that hath not shall be taken away even that which he hath.  And cast ye the unprofitable servant into outer darkness: there shall be weeping and gnashing of teeth."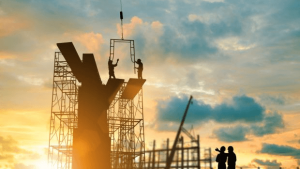 Likewise in today's world people are blessed in different ways and may have different expectations as a result, and the wealthy in today's world will be held accountable for what they did with it.
Many of the wealthy have provided some good benefits to society with the choices they have made. We live in a society that has been built over thousands of years, with mankind being guided not only with Christ's teachings, but also with the social arena, culture, and all that comes with it. Granted there are some downfalls in society, but lessons are there to be learnt from, so that we may grow from experience.
Some of the expectations placed on the wealthy are to provide opportunities for others, and the ones that do this often provide for up to several thousand people. The heads of large companies often have a workforce of thousands of people, providing jobs and infrastructure for society to mature and grow. The infrastructure built and path taken to get mankind to where we are today was not easy, in fact it was a huge undertaking by all involved. But it was all worth it for those that contributed. For those that have contributed and have done well with their blessings, they will be rewarded accordingly.
For those that have not worked towards the New Kingdom and have not made the most of their blessings, but instead have been unwise with what they were given… well, they too will be rewarded accordingly.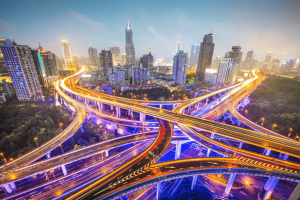 The prophetic book of Revelation also has something to say about wealth and the rich, and as it is an apocalyptic document referencing a great deal of unfolding end of days scenarios, it is something we should also pay great attention to:
Revelation 3:17-18 (KJV)
"Because thou sayest, I am rich, and increased with goods, and have need of nothing; and knowest not that thou art wretched, and miserable, and poor, and blind, and naked:  I counsel thee to buy of me gold tried in the fire, that thou mayest be rich; and white raiment, that thou mayest be clothed, and that the shame of thy nakedness do not appear; and anoint thine eyes with eyesalve, that thou mayest see."
In the above Revelation 3 quote we have a clear message to the rich that think they have need of nothing; know that you are wretched, miserable, poor, blind, and naked…. Yes, all of this is true.
If you are rich but are not giving back to God and the Lord, and if you are not making good choices with your blessings, then you are actually wretched and blind. And come Judgment you will also be miserable, poor and naked.
But this nakedness and being laid completely bare at Judgment can be avoided. We are counseled to buy "gold tried in fire" so that the shame of our nakedness may not appear. The world's gold and silver belong to the Lord (Haggai 2:8), and Revelation 3:18 is actually a reference to GODcoin, the currency of the New Kingdom. It is also an opportunity for the wealthy (or anybody able) to secure their assets for the New Kingdom, or face losing all in the ever-increasing catastrophes that have been plaguing planet Earth for years now.
Haggai 2:8 (KJV)
"The silver is mine, and the gold is mine, saith the Lord of hosts."
We are all accountable for what we do, and the life choices we make. Even if you think nobody is watching or that some things may never be uncovered, there is no escaping! God and the Lord see all, and all will be revealed in Judgment!
Choose wisely!