The First and Final Fight
Sermon by Archbishop Eric Logan
January 23rd, 2017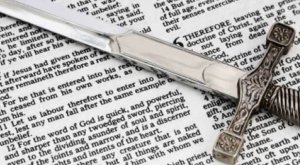 A sermon by definition should be convicting, completely altruistic, and relevant to the spiritual battles being fought. It should lift you up and bring you closer to God. A member of the clergy is devoted to offering any wisdom, love, advice, or warning that God has blessed them with. We have been responsible for the souls of all who we can reach, and we are fighting a very uphill battle against the dense fog of illusion cast on the world.

A celebrity recently departed from the world. William Christopher played Father John Mulcahy on a favorite show of mine, M.A.S.H. In one episode, Father Mulcahy and Hawkeye Pierce stood over an open surgery and Mulcahy said "War is Hell." Hawkeye disagreed. He said war is war and Hell is Hell, and of the two war is much worse because there are no innocent people suffering in Hell.
 We clergy are front line generals in the most brutal of wars, the oldest war of history, the very same war fought inside every single one of us and we are not above this fight looking down to offer commands to your infantry. We fight the very same demons as you, and we feel every hit in the core of our being because we know better than most what is at stake. I call you infantry because there are no civilians, though some might maintain innocence.
 I can't offer you a clean white cloth to wipe away sin, trouble, and suffering. This is a dirty, bloody war we fight in our hearts, and the only clean one is Christ RayEl. He can wipe away the grime for a time, but the battles rage along and you again must maintain and even thrive. Our Lord did not only heal people and expel their demons. He taught them how to do it themselves and fight the good fight. If you doubt the challenge of this, read Luke 11:24-26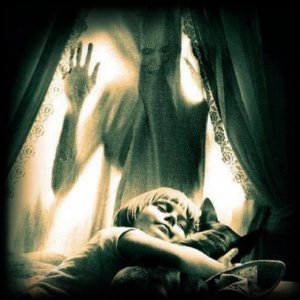 "Whenever a vile spirit has gone out from a man, it goes traveling around in places where there is no water to seek rest for itself; Whenever it does not find it, it says, 'I shall return to my house from whence I came.' And when it has come, it finds it swept and decorated. And it goes bringing seven others spirits which are more evil than itself, and they are entering and dwelling there, and the end of that man will be worse than his beginning."
What do you take from that? Whether you should interpret demons or vile spirits as actual adversaries or just negative mindsets is an irrelevant question, because the result is the same when you recognize it as a problem, silence it and cast it out. You have a period of peace and light, your cloth is white again, and then the fight returns to you. Christ will clean the house but only you can hold your ground or gain some progress. WE are here to grow and mature, so WE must recognize that responsibility and choose to grow or we will ONLY lose ground and our lives will be far worse for it.
This war of spirit is the only one where we can win by being determined to keep up the fight. Depression is the most common wound inflicted, but the moment you decide that depression, or anxiety, or fear, or exhaustion, or sadness, or apathy or any other result of fighting the iniquity of self and world, the moment you decide these are adequate cause to relent you DIE. This is a form of death because it is your first step on the path to it.
DO NOT STOP. The war will soon be won. Every forward step you take with Christ RayEl is victory in your hands. Recognize the victory in every step and you will see hope and restoration.